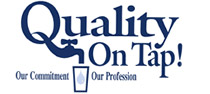 CANCELLATION OF BOIL WATER NOTICE
On February 24, 2021, Local Officials have lifted the precautionary boil water notice. Users were advised to boil their drinking water due to extremely high demand on the system during the winter storm.
The Association had performed multiple testing throughout our service areas South P.W.S 010009 and North P.W.S 010015 to insure the water is safe for human consumption. All laboratory test results were negative meaning, the water is sa
...read more...
---