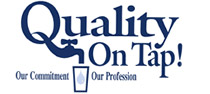 THE DOXO PAYMENT SYSTEM "NOVENTIS" IS NOT AN ADAMS COUNTY WATER ASSOCIATION SANCTIONED PAYMENT SYSTEM.
If you choose DOXO "Noventis" payment system, Adams County Water will not be responsible for late penalties, delinquent fees, and convenience fees charged to your account or a disruption of water service due to late payments associated with this method of payment.
The only sanctioned online method of payment is the association's website www.adamscountywater.
...read more...
---