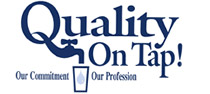 Bill Payment Options
Pay by Electronic Draft
For your convenience, we offer electronic draft. You will never have to remember to pay your water bill again. Just come by our office or go online and complete a draft form and provide a voided check. On the bill due date we will automatically withdraw the bill amount from the specified account.
Pay Online and Email Bill Option Available
Adams County Water Association is proud to offer online bill payment for our customers. Sign up for Online Account Access and have a virtual visit to our office available 24/7. With online service, you can pay your bill in a secure environment using Check, VISA, MasterCard or Discover, and manage your account profile to receive your bill by email.
Click here to pay your bill online.
Note: All online payments will be applied to the account by the next business day excluding weekends and holidays.
Pay by Mail
If you wish to send your payment by mail, enclose the small portion of the bill along with a check or money order payable to Adams County Water Association.
ACWA Mailing Address
Adams County Water Association
P.O. Box 70
Washington, MS 39190
Pay by Telephone
Don't feel like mailing your payment or driving to our office? Just realized that your bill is due and have little time to spare? Maybe you do not have internet access but still need to make a payment. It's okay, just call 1-844-395-2241 anytime and enter your payment over the phone using Visa, MasterCard, Discover or electronic check.
Pay at ACWA Office
If you wish to come by the office to pay your bill, we accept cash, check, money order, Visa, MasterCard and Discover. A convenient drive-thru is available for quick transactions and physically impaired customers. Please remember to have your bill with you when paying at the office to avoid a convenience fee.
Adams County Water Association
700 Hwy. 61 N
Natchez, MS 39120
View Map
Lobby Hours:
Monday through Friday 8:00 am to 4:00 pm.
After Hours Drop Box
There is a payment drop box located at the drive-thru entrance of the building for your convenience. Just place your payment in an envelope and drop in the box. Be sure to include your account number or service address on the envelope to insure that payment will be posted correctly.
Note: All payments put in the drop box will be processed at 8:00 am the next business day excluding weekends and holidays.