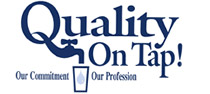 Adams County Water Association -- Mission Statement
Adams County Water Association, Inc. is a non-profit water and sewer utility dedicated to the members we serve. Our Board of Trustees, management and staff, take seriously the responsibility of furnishing these vital services to our community.
Our mission is to provide the best service possible at affordable rates and to manage our infrastructure to meet present and future needs of our members and the community, while protecting and conserving our most valuable natural resource.
In accomplishing this mission, we will:
Exercise responsible financial management
Ensure fair rates and charges
Provide responsive customer service
Promote ethical behavior in the conduct of Association business
Ensure fairness in dealing with the public
Provide a healthy work environment
Promote environmental responsibility and sustainability
Our Values:
Honesty
Teamwork
Diversity
Reliability
Accountability
Use of Technology
Customer Satisfaction
Continuous Improvement
Efficient Use of Resources

Leading the way by example...