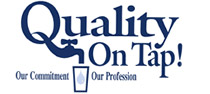 Adams County Water Association -- Mission Statement
Adams County Water Association, Inc. is a non-profit water and sewer utility dedicated to the members we serve. Our Board of Trustees, management and staff, take seriously the responsibility of furnishing these vital services to our community.
Our mission is to provide the best service possible at affordable rates and to manage our infrastructure to meet present and future needs of our members and the community, while protecting and conserving our most valuable natural resource.
When you
visit the Fair Go Casino
, you will want to find out as much information as you can about the casino and the game play itself. Players will want to get as much experience as possible in order to figure out which games they enjoy the most. The more time a player spends playing, the more likely they are to become addicted to the game, and therefore earn more money through the use of bonuses. There are also different types of bonuses that are available on the casino site. The player may be able to get a free spin on roulette or a free spin on poker when they play at the fair site, or some other number of different bonuses. The main goal of these bonuses is to attract more people to sign up, while providing players with bonuses that can be used to pay down their balance or pay off debts.
In accomplishing this mission, we will:
Exercise responsible financial management
Ensure fair rates and charges
Provide responsive customer service
Promote ethical behavior in the conduct of Association business
Ensure fairness in dealing with the public
Provide a healthy work environment
Promote environmental responsibility and sustainability
Our Values:
Honesty
Teamwork
Diversity
Reliability
Accountability
Use of Technology
Customer Satisfaction
Continuous Improvement
Efficient Use of Resources

Leading the way by example...