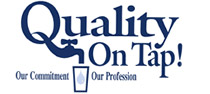 Synopsis of Adams County Water
In 1965 there was a county-wide need for a community water service. The greater part of Adams County had poor water quality and some had no running water at all. Several community-minded citizens banded together to form Adams County Water Association which had its beginning on December 22, 1965 with 1,200 customers. The first business was conducted in a back room of a local automobile dealership, but the office was soon moved into a single-wide trailer near Washington, Mississippi.

The customer base had grown to nearly 2,000 by the end of the 70s, increasing the demand, so more infrastructure was added, and in 1976 the Leigh-Knight Building was constructed. By the end of the 1980s, the Association had 3,350 customers and several water plants and water mains were added. The latter part of the 1990s, ACWA began to see a lot of growth, and by the middle 2000s served approximately 5,500 customers.

In 2002, the Association developed a long-range plan, and a $7 million construction project began. This aggressive venture added larger mains and four new elevated storage tanks throughout the county. Then in 2008, with continued growth and the coming of a new correctional facility by Corrections Corporation of America, another water treatment plant was added.

By 2010, Adams County Water began to be recognized in the state as a model system. Our Association placed six times in the coveted MS State Drinking Water Contest with the first place title in 2000. We retired in 2007 after winning First Place twice. In 2009, ACWA was nominated for the five-state EPA Region IV Excellence Award. In March 2010, the Association was presented the "Utilities Helping Utilities Award" at the Mississippi Rural Water Annual Conference. In 2011, we were recognized by the United States Department of Agriculture for maintaining a "Highly Successful and Sustainable Water System and Demonstrating Exceptional Management", and received "USDA Water System of the Year" in 2017.

In March of 2011, construction on a $1.3 million operations center began. This project was the conclusion of the twenty-year plan that began in 2002. We are very proud to have completed our twenty-year goal eleven years ahead of schedule.

The Association serves a population of approximately 20,000 with over 6,200 active water connections, making it one of the largest water systems in Mississippi.

We are proud of our past, and as we look forward, the future appears bright. We will continue to explore the latest technology and find ways to improve services.

Although water requirements for the community have changed greatly since 1965, our determination to be the best water system possible has not changed. Our goal, as always, is to provide exceptional service at reasonable rates, to you — our valued customer.