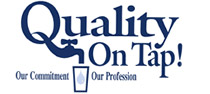 A leaky toilet can waste 200 gallons per day. To detect leaks in the toilet, add food coloring to the tank water. If the colored water appears in the bowl, the toilet is leaking.


ACWA News and Updates
NOTICE TO OUR CUSTOMERS!

THE DOXO PAYMENT SYSTEM "NOVENTIS" IS NOT AN ADAMS COUNTY WATER ASSOCIATION SANCTIONED PAYMENT SYSTEM.

It has come to my attention that a third party website named DOXO, Inc. is using ACWA contact information as a tool to market its online payment services. The DOXO website may mislead you into thinking it is affiliated with our association. Adams County Water will not be responsible for late penalties, delinquent fees, and convenience fees charged to your account or disruption of water service due to late payments if this method is used.

The only sanctioned onli
read more...