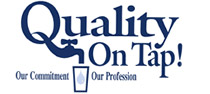 Check faucets and hose connections for leaks.
A single dripping faucet can waste hundreds, even thousands of gallons per year. Inspect pipes for leaks, leaking joints, and repair or replace when necessary.


ACWA News and Updates

ACWA is now offering Text Communication!

How do you sign up?

Go to www.adamscountywater.com
Click on the Pay My Bill tab
Click on Register--set up a User ID and Password
Click on Communication Preference
Contact information will come up
Verify that your email and mobile phone number are correct.
You must have a mobile number as your SMS Subscription number in order to receive text communication.
Click on Save
Scroll to Correspondence – Check the box for Text/SMS where preferred
Click on Save


If you have any read more...