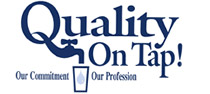 Keep a pitcher of drinking water in the refrigerator instead of running the tap until the water is cool. This way, every drop of water goes in you and not down the drain.


ACWA News and Updates
March 24, 2020
In an effort to aid in social distancing, ACWA lobby will be open by appointment only 601-446-6616

We strongly urge customers to use the following off-site payment options

1. Pay using "Quick Pay" tab on our website www.adamscountywater.com.

2. Pay by Phone using toll free number 1(844)395-2241.

a. Available 24/7

b. Pay with Visa, MasterCard, Discover or E-Check

Drive-thru will be open Monday thru Friday

8:00 a.m. to 2:00 p.m.

Drop Box located in Drive-Thru

NOTICE TO OUR CU
read more...