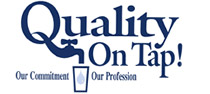 Check faucets and hose connections for leaks.
A single dripping faucet can waste hundreds, even thousands of gallons per year. Inspect pipes for leaks, leaking joints, and repair or replace when necessary.


ACWA News and Updates
PRESS RELEASE

The National Rural Water Association was represented by Mississippi Rural Water member, Kenneth Herring, who testified in front of congress during "Farm Bill 2023: Rural Development and Energy Programs" hearing. Herring serves as the General Manager of Adams County Water Association in Natchez, MS.

Mr. Herring testified at the Senate Farm Bill hearing on November 15, representing Rural Water's interests and recommendations for enhancing and modernizing USDA Rural Development Water and Wastewater programs.

Ken Herring has been employed with Adams County Water Association for 39 yea
read more...